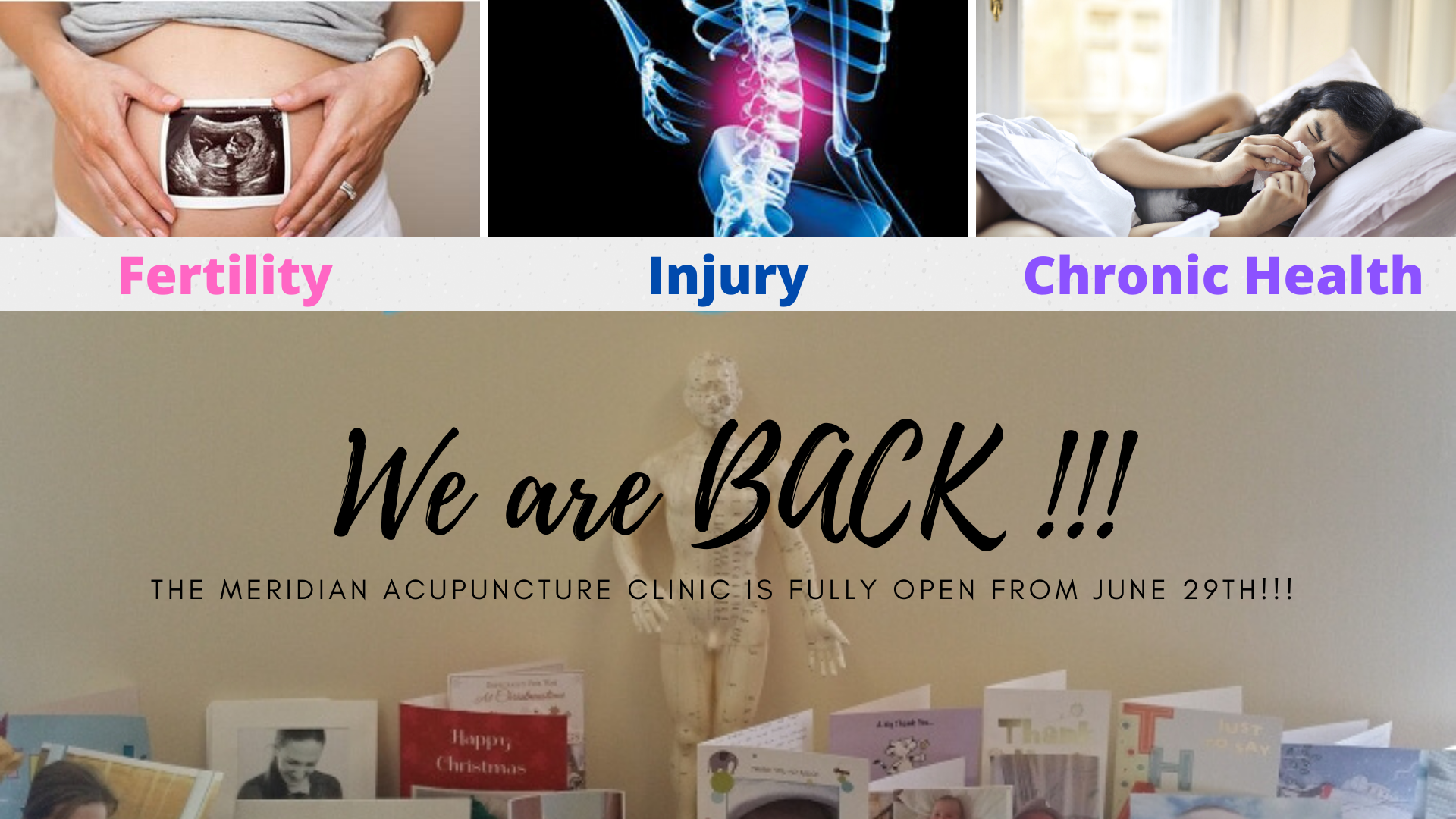 What Does Acupuncture Cure?
The Ethics of Treatment

By Paul J.O'Brien
B.A., N.C.E.H.S., Dip. Acu., Cert Clin. Med. M.T.C.M.C.I., M.C.Th.A.
What does Acupuncture Cure? – It's a straight forward question, and as much as I hate to say it I can't give you a straight forward answer. As a member of the Traditional Chinese Medical Council of Ireland (T.C.M.C.I.) I adhere to a VERY strict set of ethics and guidelines. One of these is to NEVER promise to cure anything. Why?
Well as I explain in the "Theory of Acupuncture – A detailed look at the underlying concepts of Acupuncture" Acupuncture is a reactive medicine. By this I mean each individual reacts differently to another – in the same way one might react extremely favorably to a western pharmaceutical drug, whereas someone else may react with less benefit. Each individual is different and it is unethical and unfair to promise a "cure" for any condition.
It's a fundamental fact that while everyone can benefit from Acupuncture and Traditional Chinese Medicine, some people will have a better and far more dramatic reaction than others. This may seem like a "cop out", but it is the truth.
Here is the actual guideline in the TCMCI code of ethics (You can read the entire code of ethics here), regarding the question of " What does Acupuncture Cure? " –
a) You may advertise your services as a practitioner by referring to your ability to treat conditions, as published by The World Health Organisation that are effectively treated with Acupuncture. See Appendix A
b) You must never suggest that any condition can be cured, in advertising, literature, notepaper or verbally.
- Quoted from Page 4 of the TCMCI Code of Ethics. Rule 3

Given this, I think it's important and unethical to say, " What does Acupuncture Cure? " and answer everything. That's just not true. Acupuncture is extremely effective in treating many conditions, but it's not a standalone process. In my clinic I integrate a number of different treatment methods, including acupuncture, nutrition and physical re-balancing techniques to achieve my results.
While it isn't answering a question like, " What does Acupuncture Cure? " I can tell you what I can treat and that acupuncture is extremely useful in working on. A list of the Conditions that I treat as published by The World Health Organisation can be seen on my Treatable Conditions Page. You can view that page by clicking here. With that in mind I would like to take the opportunity on my website to expand on several of the more common conditions that I am presented with in my practice.
In my experience it is helpful for both the practitioner and patient to have a common and clear understanding of the nature of their complaint. Furthermore I have often been told by my patients that they have felt it very empowering to have an explanation for their condition from a Chinese Medical perspective.
As such I'd like to present you with the following explanations of the many diagnosis's available for each of these conditions and an example or two of treatment plans I may recommend.
---
Acupuncture for Anxiety, Depression and Stress
Acupuncture and Depression - Learning to Leave Behind Mental Oppression...

Acupuncture for the Treatment of Depression - The Medical Evidence and Supporting Studies...

Is Acupuncture Better than Pharmaceuticals for Depression - The Role of Drugs and Traditional Medicine...

Anxiety, Acupuncture Depression Relief - In Treating One, we May Benefit the Other...

Ear Acupuncture Points for Treating Anxiety - Listening to the Peace of Mind...

Acupuncture and Generalized Anxiety Disorder - A Specific Plan for a General Condition?...

Acupuncture for Weight Loss and Addictions
Acupuncture for Weight Loss - Can a Few Needles Really Reduce Fat?...

Ear Acupuncture for Weight Loss - Is it Really 95% More Effective for Reducing Appetite?...

Acupuncture to Quit Smoking - Fix your Qi Flow and Give Up the Fags – is it Really that Easy?...

Acupuncture Treatment for Drug Addiction - The Connection Between Mental Emotional Attachment and Physical Dependency...

Acupuncture for Fertility
Acupuncture for Infertility - Understanding the Energy of Creation...

Acupuncture and Male Infertility - Scientific Studies Clearly Show Stronger, Healthier Sperm...

Acupuncture and the Male Biological Clock - The Facts you Need to Know.

Acupuncture Fertility Treatments in Dublin - Private and Effective Treatment, Scientifically Shown to Increase the Chances of Pregnancy

Acupuncture Fertility Treatments - Effective, Relaxing and Proven Results

Traditional Chinese Medicine and Infertility - The Traditional Solution to a Modern Dilemma

Acupuncture for Pregnancy
Acupuncure during Pregnancy - Using Ancient Wisdom to Nurture New Life

Acupuncture and Miscarriage Prevention - Nurturing Life

Acupuncture for Pregnancy and Nausea- A Safe and Natural Method to Ease Rebellious Stomach's

Acupuncture for Morning Sickness - It's doesn't Just Happen in the Morning and with Acupuncture Perhaps not All.

Acupuncture, Pregnancy and Heartburn- Cooling the Acidic Fire

Acupuncture, Pregnancy and Constipation- An Effective Medication Free Way to Ease Movement and Relieve Discomfort

Acupuncture, Pregnancy and Varicose Veins- Preventing Pain and Discomfort Naturally

Acupuncture, Pregnancy and Urinary Tract Infections- Taking the Sting out of a Serious Infection

Acupuncture, Pregnancy and Muscular Pain- Natural Methods for Enjoying a Pain Free Pregnancy

Acupuncture, Pregnancy and Fatigue- Increasing Energy and Restoring Vitality to Expectant Mothers

Acupuncture, Pregnancy and Anemia- Nurturing the Life Blood of Mother and Baby

Acupuncture, Pregnancy and Insomnia- Returning Expectant Mothers to Restful Sleep

Acupuncture, Pregnancy and Anxiety and DepressionA 60% Improvement Over Conventional Treatment

Acupuncture, Pregnancy and ItchingEasing embarrassing discomfort

Acupuncture, Pregnancy and SinusitisClearing Congestion and Easing Pain Naturally

Acupuncture, Pregnancy and Hypertension96.25% More Effective than Standard Treatment for Keeping Your Blood Pressure Balanced Naturally

Acupuncture, Pregnancy and OedemaReducing Fluid Retention and Discomfort Naturally

Moving Your Baby into the Perfect Position

Acupuncture, Pregnancy and Labour Induction70% More Effective in Reducing and Reducing the Risks of Complicated Labour and Relieving Pain

• Treating Acne with Acupuncture
• Acupuncture for Athletes
• Acupuncture for Insomnia
• Acupuncture for Anxiety
• Acupuncture and Sports Injury
• Acupuncture for Tennis Elbow Relief
• Acupuncture and Sleep Apnea
• Acupuncture for Psoriasis
• Acupuncture for Allergies
• Acupuncture for Arthritis

Acupuncture and Multiple Sclerosis

• Acupuncture and Spinal Stenosis
• Acupuncture and Bipolar
• Generalized Anxiety Disorder and Acupuncture
• Acupuncture and Stress
• Acupuncture and Pain
• Acupuncture for High Blood Pressure
• Acupuncture before and after Knee Surgery
• Acupuncture Spinal Cord Injury

---
As you'll see in each case Traditional Chinese Medicine relies heavily on imagery taken and developed from the observances of nature. Conditions are often described in beautiful, picturesque, yet accurate language that gives an insight into both the nature of a complaint and the possible treatments.
So although I can't answer the question of " What does Acupuncture Cure? " I can explain some of my thought process in diagnosing some of these more common conditions and outline some of my preferred treatment plans. Of course these are very general outlines and SHOULD NEVER be taken as medical advice. If you do share any of the symptoms listed in any of these examples please contact your GP or primary care physician immediately. Of course if you would like a more detailed Chinese Medical opinion please feel free to contact me or make an appointment.
Ready to get started? Great. Call my clinic at 087 901 9627 so we can discuss your needs and set up the first appointment.
---
You've Been Reading What does Acupuncture Cure? To Return to the Home Page Click Here.
Treatable Conditions Fertility Pregnancy Free Newsletter Testimonials Home Page Contact Me