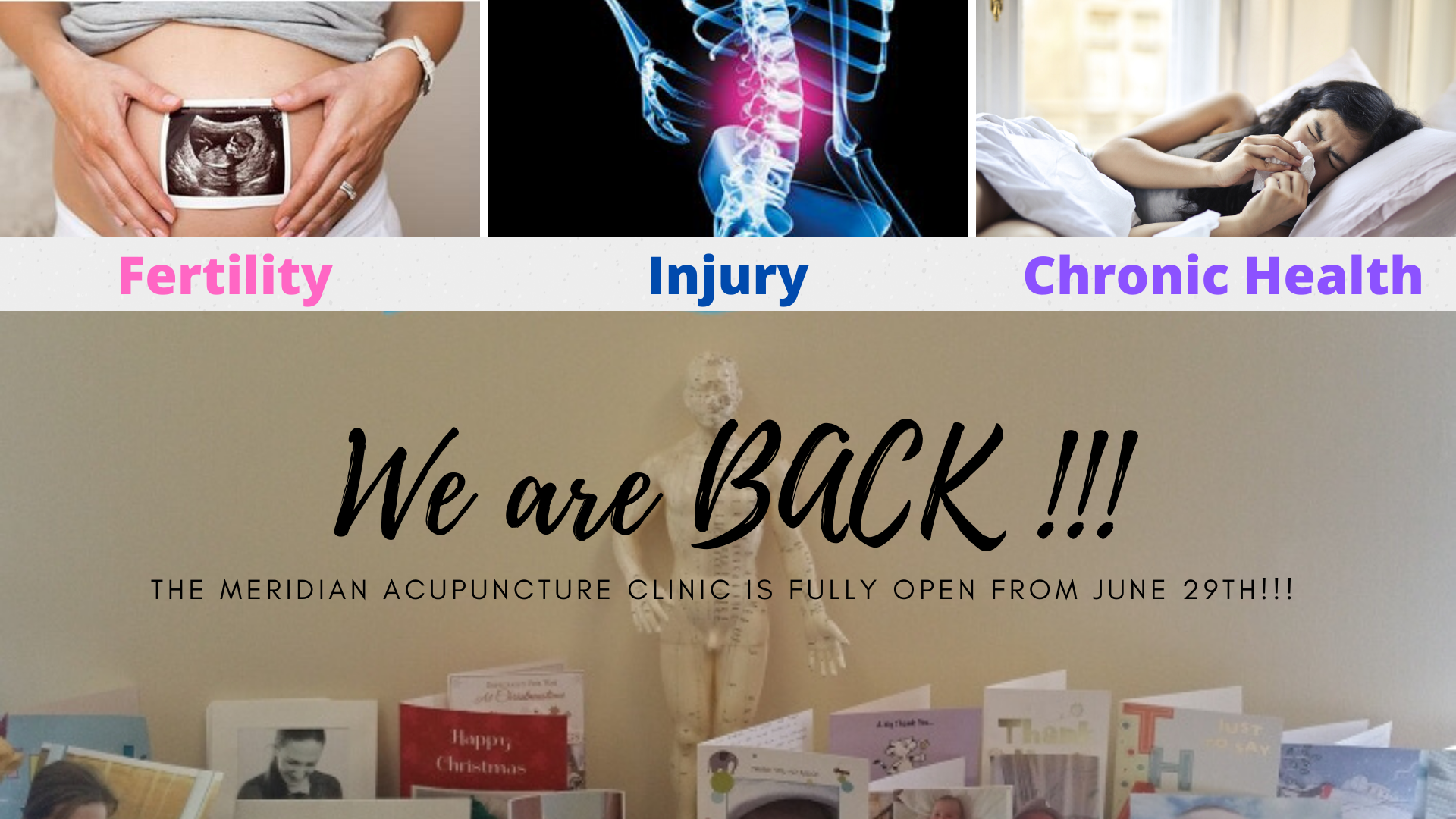 Acupuncture for Pregnancy and Anxiety and Depression
A 60% Improvement Over Conventional Treatment

By Paul J.O'Brien
B.A., N.C.E.H.S., Dip. Acu., Adv. Dip. OBB, Cert Clin. Med. M.AFPA, M.ETCMA, M.C.Th.A.
Acupuncture for Pregnancy and Anxiety and Depression is a difficult and unfortunately all too common condition. Due to the changing chemical and hormonal balance in the human body during pregnancy it's common for women to experience mood swings of some nature. Moving from laughter to tears and laughter again is a well recognized complaint, but equally pregnancy shifts a woman's emotions to irritability, irrationality, weepiness, unexplainable fear and apprehension and so on.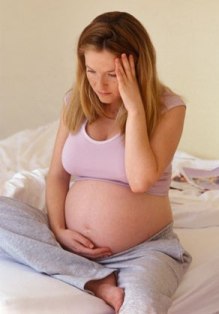 However, for some women they can be overwhelmed by such feelings and can fall into a period of deep anxiety and depression. There is often a family history, or emotional problems that often are a precursor to such feelings. First of all it's important that no blame is assigned to such feelings, and you should never feel guilty for not feeling good. What is most important is that if these symptoms and feelings of negativity persist for more than two weeks you seek out help, support and advice from a trained professional, be it a midwife, counselor, doctor, specialist or via Acupuncture for Pregnancy and Anxiety and Depression treatments.
There are often additional symptoms in cases of pregnancy induced anxiety and depression and they can include, a loss of appetite, exaggerated mood swings, alternating and prolonged periods of high and low energy, and an extended loss of interest in normally enjoyed activity.
From a Western Medical view point, treatment often involves counseling or pharmaceutical drugs. While I always approve of talking and communication to resolve many problems, I am always cautious of any pharmaceutical solution – in particular during pregnancy – but then I am biased as I've seen astounding natural recovery from many cases of anxiety and depression using natural remedies such as Acupuncture for Pregnancy and Anxiety and Depression, and this has been supported by empirical medical evidence as well.
For instance a study published in ACUPUNCTURE IN MEDICINE 2007;25(3):65-71, conducted by Joao Bosco Guerreiro da Silva, focued on the effects of Acupuncture for Pregnancy, Anxiety and Depression treatments under real life conditions, for the emotional complaints experienced during pregnancy.
In this study a group of 51 conventionally treated pregnant women (with counseling by their physicians and nurses) was allocated by chance into two groups to be either treated or not by acupuncture. Both groups (28 in the study group and 23 in the control group) presented emotional complaints such as anxiety, depression and irritability. They reported the severity of symptoms using a Numerical Rating Scale (NRS) from 0 to 10; and they rated how much the symptoms disturbed five aspects of their lives: mood, sleep, relationships, social activities, sexual life and joy of living.
They used traditional Acupuncture for Pregnancy and Anxiety and Depression and in order to facilitate protocols they used pre-programmed points. Up to four points were permitted as optional points.
Over the study period, the NRS scores of intensity of emotional distress decreased by at least half in 15/25 (60%) of patients in the study group and in 5/19 (26%) of those in the control group (P=0.013). The impact of the distress on three out of the five aspects of life was significantly less in the acupuncture group when compared with the control group (P<0.05).
The study determined that
"Emotional complaints are very common in pregnancy and medication is always a risk. In this study, acupuncture seems to be an efficacious means of reducing symptoms and improving the quality of life of women with emotional complaints during pregnancy".
I've seen the benefits of Acupuncture for Pregnancy and Anxiety and Depression treatments first hand in my own practice and have had the pleasure of seeing expectant mothers who had lost the joy of life return to full enthusiasm and energy, eagerly awaiting the arrival of a new member of their family.
Testimonial: Post-Natal Depression
I was 33 weeks pregnant and unable to sleep, I also suffered from heartburn and as a result was anxious and stressed. I had previously attended Paul and knew he was the solution. I felt immediate relief, felt relaxed with this natural treatment.
I looked forward to my weekly treatments – I would define them as a "treat", the equivalent to a "Spa treatment" as I would come out rejuvenated and relaxed. I would definitely recommend him 100%.
These treatments have improved my life because I can now sleep better. I am enjoying my pregnancy again and looking forward to the impeding birth of my child in the next few weeks.
In future I would always consider acupuncture as a method to cure conditions that previously may not have chosen to explore with traditional medicinal options. I would highly recommend him to friends and family.
6 weeks ago I panicked and felt I was anxious and I could not eat at a critical stage of my pregnancy (33 weeks). I suffered from post natal depression after the birth of my 1st child and all of my symptoms were similar.
I knew acupuncture was a safe way to relieve the symptoms that I was feeling.
I contacted Paul immediately who reassured me that what I was feeling was normal, set up a session and within days I was feeling "human" and could sleep again.
6 sessions later I felt great, I am sleeping well and most importantly I am looking forward to the birth of my child.
I would highly recommend Paul O'Brien and acupuncture to anyone who is feeling like I was. I also consulted my GP and consultant who fully endorsed acupuncture as an aid/cure to assist me.
Thank you Paul!
Sinead, 38
Dublin.
In Traditional Chinese Medicine, as I have mentioned in many of my published articles there is a direct correlation between the physical function (Yang) of an organ in the body and the mental emotional aspect (Yin). As such when treating an emotional disturbance Chinese medicine looks to treating the physical organs – as the emotional state always relates to the physical state and vica versa.
This being the case in Acupuncture for Pregnancy and Anxiety and Depression treatments it's important to look at the organs related to the dominant emotions expressed. For instance a simple overview would be to look at the Heart in cases of Joy, Liver in cases of Anger, Lungs in situations where sadness and worry are dominant, the Spleen if over thinking and pensiveness is present and finally the Kidneys if fear and fright are the most strongly felt.
It is important to note however that emotions are a vital part of a healthy life – and that there is no "good" or "bad" in TCM, they're simply is and it is up to each of us to make the best of what we are given. For instance frustration and anger are often seen as "bad" emotions – however these powerful feelings can be excellent motivators to strengthen us and fuel us in making long lasting, impacting, positive change in our lives.
Problems arise when emotions and our organs become imbalanced, when one or more is weakened, or too over bearing and this in turn impacts our health. Using an TCM understanding of the body a good acupuncturist can use Acupuncture for Pregnancy and Anxiety and Depression to directly effect the balance and health of the organs and thus the mind.
If you are pregnant and are suffering from anxiety or depression I strongly encourage you to undergo Acupuncture for Pregnancy and Anxiety and Depression treatments to help encourage both of physical and mental emotional state of well being and thus help you to achieve balanced health.
If you have any questions or concerns regarding the Acupuncture for Pregnancy and Anxiety and Depression treatment protocols that I provide or wish to start a course of treatment then please feel free to contact me or make an appointment where we can discuss any specific concerns or questions you may have.
Ready to get started? Great. Call my clinic at 087 901 9627 so we can discuss your needs and set up the first appointment.
---
You have been reading about Acupuncture for Pregnancy and Anxiety and Depression. It may interest you to read about Acupuncture for Pregnancy and Itching Here.
Treatable Conditions Fertility Pregnancy Free Newsletter Testimonials Home Page Contact Me