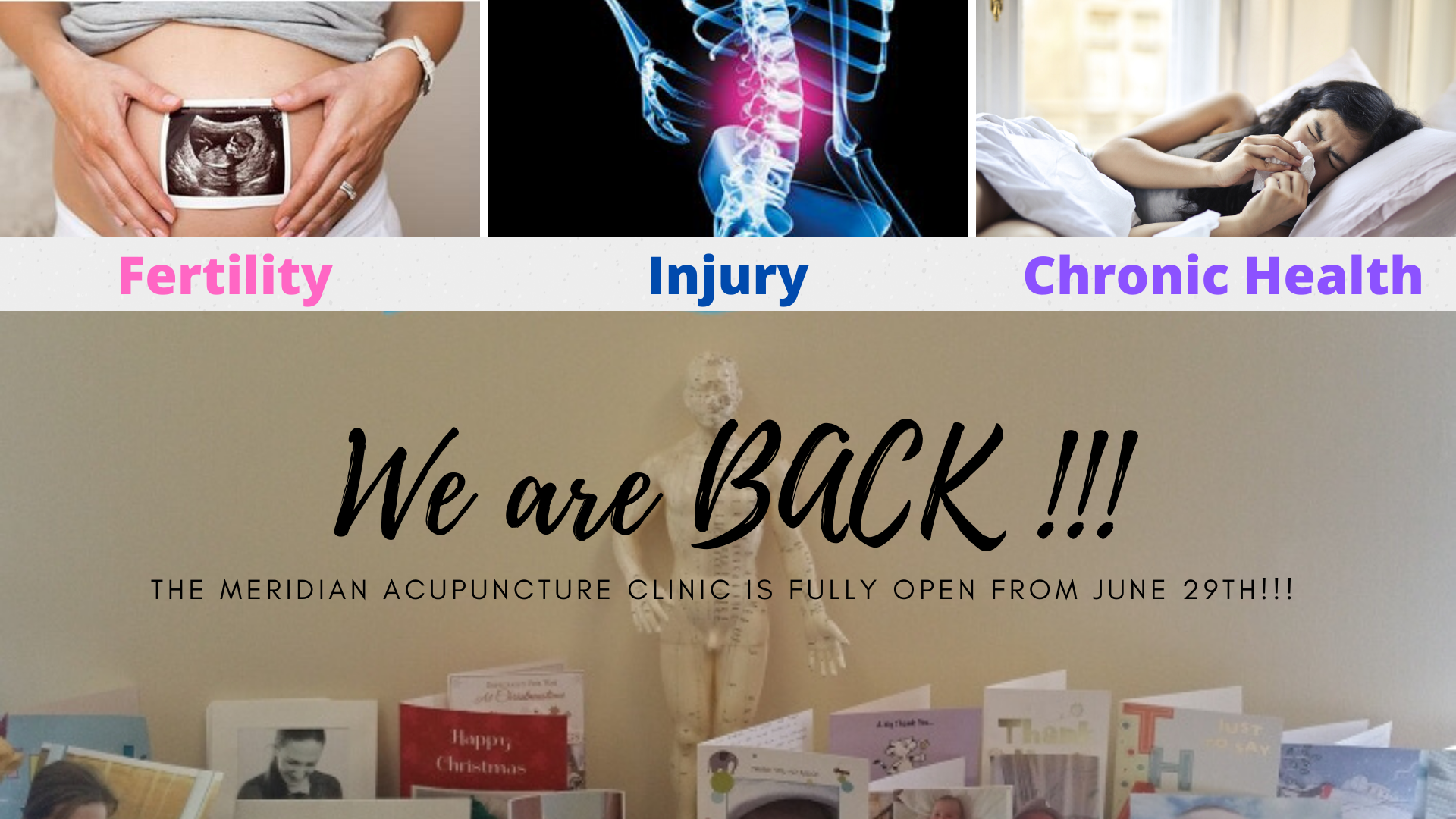 Treatable Conditions with Acupuncture and TCM
The Treatable Conditions I see on weekly basis in the Meridian Acupuncture Dublin Clinic are wide ranging and varied in nature. One of the chief benefits of Traditional Chinese Medicine and Acupuncture is the recognition of patterns of disharmony and disease, as such a patient may present with a near infinite number of symptoms. It is the TCM physician's job to detect and explore each of these in order to establish the overall pattern causing the problems. This allows us to expand the list of Treatable Conditions beyond what many expect. More than just treating aches and pains, Acupuncture and TCM is a complete and comprehensive system of medicine.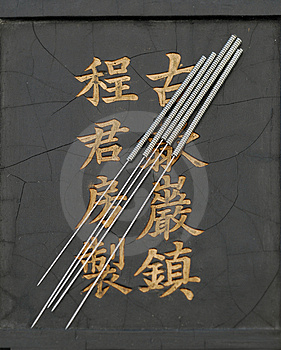 Due to this I could easily see 6 patients with a similar Treatable Condition, say a stomach ulcer, yet each could have developed this through a different pattern of disharmony that requires an equally different and unique treatment.
It can at times be quite hard to specifically list the Treatable Conditions with Acupuncture and TCM because of the vast body of knowledge and patterns identified in TCM. If you are unsure of whether Acupuncture and TCM could be beneficial please feel free to contact us here at the Meridian Acupuncture Clinic.
Rest assured that The Meridian Acupuncture Clinic is dedicated to providing the community with the most effective complimentary therapies and improving the quality of life for all.
To give you an idea of the wide range of Treatable Conditions with Acupuncture and Traditional Chinese Medicine I present the following list. These are Treatable Conditions for which Acupuncture and TCM is beneficial according to the World Health Organization and which I see on a regular basis in my clinic.

General:
• Allergies • Asthma • Sinusitis • Headaches • TMJ • Back Pain • Sciatica • Memory • Musculoskeletal Problems • Insomnia • Anxiety • Dizziness • Depression • High Blood Pressure • Chronic Fatigue • Fibromyalgia • Addictions • Indigestion • Constipation • Sexual Dysfunction • Post-Operative Recovery • Palliative Care
Women's Health:
• Menstrual Irregularities • Menopause • Conception Difficulties • Pregnancy • Acupuncture and Miscarriage Prevention • Childbirth • Lactation Difficulties • Postpartum • Ovarian and Uterine Problems
Men's Health:
• Prostate • Infertility • Impotence
Pediatrics:
• Asthma • Cough • Digestive Problems • Behavioral Problems • Ear Infections • Sleep Problems

In my experience it is helpful for both the practitioner and patient to have a common and clear understanding of the nature of their complaint. Furthermore I have often been told by my patients that they have felt it very empowering to have an explanation for their condition from a Chinese Medical perspective.
As such I'd like to present you with the following explanations of the many diagnosis's available for each of these conditions and an example or two of treatment plans I may recommend.
---
Acupuncture for Anxiety, Depression and Stress
Acupuncture and Depression - Learning to Leave Behind Mental Oppression...

Acupuncture for the Treatment of Depression - The Medical Evidence and Supporting Studies...

Is Acupuncture Better than Pharmaceuticals for Depression - The Role of Drugs and Traditional Medicine...

Anxiety, Acupuncture Depression Relief - In Treating One, we May Benefit the Other...

Ear Acupuncture Points for Treating Anxiety - Listening to the Peace of Mind...

Acupuncture and Generalized Anxiety Disorder - A Specific Plan for a General Condition?...

Acupuncture for Weight Loss and Addictions
Acupuncture for Weight Loss - Can a Few Needles Really Reduce Fat?...

Ear Acupuncture for Weight Loss - Is it Really 95% More Effective for Reducing Appetite?...

Acupuncture to Quit Smoking - Fix your Qi Flow and Give Up the Fags – is it Really that Easy?...

Acupuncture Treatment for Drug Addiction - The Connection Between Mental Emotional Attachment and Physical Dependency...

Acupuncture for Fertility
Acupuncture for Infertility - Understanding the Energy of Creation...

Acupuncture and Male Infertility - Scientific Studies Clearly Show Stronger, Healthier Sperm...

Acupuncture and the Male Biological Clock - The Facts you Need to Know.

Acupuncture Fertility Treatments in Dublin - Private and Effective Treatment, Scientifically Shown to Increase the Chances of Pregnancy

Acupuncture Fertility Treatments - Effective, Relaxing and Proven Results

Traditional Chinese Medicine and Infertility - The Traditional Solution to a Modern Dilemma

Acupuncture for Pregnancy
Acupuncure during Pregnancy - Using Ancient Wisdom to Nurture New Life

Acupuncture and Miscarriage Prevention - Nurturing Life

Acupuncture for Pregnancy and Nausea- A Safe and Natural Method to Ease Rebellious Stomach's

Acupuncture for Morning Sickness - It's doesn't Just Happen in the Morning and with Acupuncture Perhaps not All.

Acupuncture, Pregnancy and Heartburn- Cooling the Acidic Fire

Acupuncture, Pregnancy and Constipation- An Effective Medication Free Way to Ease Movement and Relieve Discomfort

Acupuncture, Pregnancy and Varicose Veins- Preventing Pain and Discomfort Naturally

Acupuncture, Pregnancy and Urinary Tract Infections- Taking the Sting out of a Serious Infection

Acupuncture, Pregnancy and Muscular Pain- Natural Methods for Enjoying a Pain Free Pregnancy

Acupuncture, Pregnancy and Fatigue- Increasing Energy and Restoring Vitality to Expectant Mothers

Acupuncture, Pregnancy and Anemia- Nurturing the Life Blood of Mother and Baby

Acupuncture, Pregnancy and Insomnia- Returning Expectant Mothers to Restful Sleep

Acupuncture, Pregnancy and Anxiety and DepressionA 60% Improvement Over Conventional Treatment

Acupuncture, Pregnancy and ItchingEasing embarrassing discomfort

Acupuncture, Pregnancy and SinusitisClearing Congestion and Easing Pain Naturally

Acupuncture, Pregnancy and Hypertension96.25% More Effective than Standard Treatment for Keeping Your Blood Pressure Balanced Naturally

Acupuncture, Pregnancy and OedemaReducing Fluid Retention and Discomfort Naturally

Moving Your Baby into the Perfect Position

Acupuncture, Pregnancy and Labour Induction70% More Effective in Reducing and Reducing the Risks of Complicated Labour and Relieving Pain

• Treating Acne with Acupuncture
• Acupuncture for Athletes
• Acupuncture for Insomnia
• Acupuncture for Anxiety
• Acupuncture and Sports Injury
• Acupuncture for Tennis Elbow Relief
• Acupuncture and Sleep Apnea
• Acupuncture for Psoriasis
• Acupuncture for Allergies
• Acupuncture for Arthritis

Acupuncture and Multiple Sclerosis

• Acupuncture and Spinal Stenosis
• Acupuncture and Bipolar
• Generalized Anxiety Disorder and Acupuncture
• Acupuncture and Stress
• Acupuncture and Pain
• Acupuncture for High Blood Pressure
• Acupuncture before and after Knee Surgery
• Acupuncture Spinal Cord Injury

---
Remember you can claim the cost of your treatments back from your Health Insurance Provider such as VHI, VIVAS and BUPA. You can learn more about my financial and insurance policies here.
Make an appointment to improve your health today.
Call my clinic directly on 087 901 9627.
---
You are reading about Treatable Conditions with Acupuncture and TCM. Click here to return to the Home Page
Treatable Conditions Fertility Pregnancy Free Newsletter Testimonials Home Page Contact Me